2017.1.28 (Saturday)
CALISTA
Chihiro, Acupuncture Lounge CALISTA
2010 Graduate of the Acupuncture, Moxibustion, and Anma/Massage/Shiatsu Night Course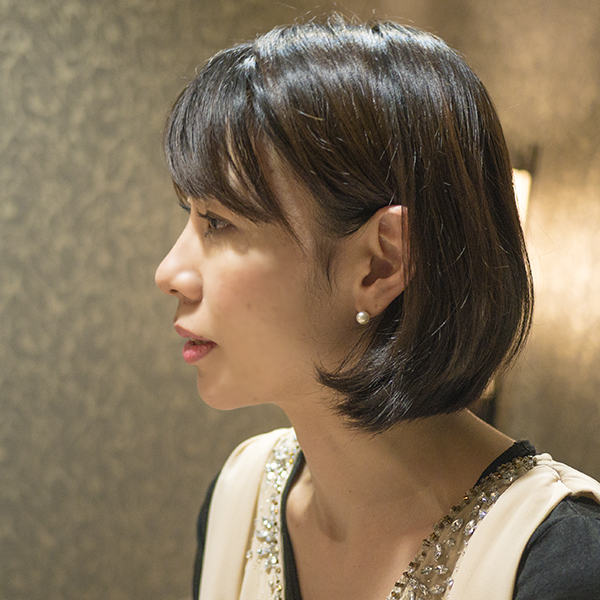 Chihiro started down the path of acupuncture and moxibustion after working as an announcer and at a public relations firm. Her goal was to open her own practice immediately after graduation. Now, CALISTA has three locations in the Tokyo Metropolitan area, growing into a large family with 20 total employees. At the same time she is devoted to management and education, Chihiro is also dedicated to raising her child. She is living a full life as the working mother of a one-year old child.
About CALISTA
When you first opened your practice, did you start at your current flagship location in Ebisu?

I opened my practice in April 2010, just after graduation. It can take millions of yen to open an acupuncture clinic. Since this was impossible in the beginning my first clinic was in a condominium. I leased the space, dedicating two rooms for the clinic, with the rest of the condominium serving as my living space. This situation lasted for a year. A little after the 2011 Tohoku earthquake the clinic moved to our next condominium location. Around this time, the clinic was getting a lot of great online reviews from customers at OZmall. The clinic reached the no. 1 spot for reviews and the number of reservations grew. With more customers and more staff, the flagship location in Ebisu was created in autumn of the second year since opening at the first location.
CALISTA has more staff than other acupuncture clinics. What do you do for staff education?
CALISTA currently has 20 employees, including staff that is not licensed in acupuncture and moxibustion. With the exception of our Director, it is all women (laughs). We have a company-wide meeting once every three months where everyone participates, from part-time staff to full time employees. During these meetings we bring in outside practitioners of acupuncture and moxibustion for lectures and we also provide technique instruction for techniques everyone should share. We decide on a theme for a "three month improvement program" and then provide training on this theme. For instance, staff will use books by Toyoshinkyu teachers for assignments, submit written reports, test practical techniques, test the flow of meridians, and submit reports after receiving a treatment by me. I have slightly reduced the number of treatments I provide in the clinic and I spend as much time as possible on staff education. On average I see two or three clients a day, maybe as many as four. In order to avoid a situation where I am secluded in a treatment room all day and can't talk with my staff, I prioritize communication with not only customers, but also with my staff.
Are beauty treatments why clients come to CALISTA?

There are many people who come in thinking "acupuncture is only good for a facial lift-up" because they have no idea how acupuncture can be effective. However, once they gradually become enlightened to some of the internal physical changes, people who in the beginning just talked about how much their face bothered them will gradually stop mentioning their face. Their awareness is turned inward to the source of beauty. Once this happens they will keep coming. Acupuncture for cosmetic purposes easily produces a visible result, so I think it is important as a means for people to take an initial interest in acupuncture. I don't believe the goal should be to only use cosmetic acupuncture to do something to the face; however, the services we provide should also respond to customer needs. Acupuncture and moxibustion will not grow if practitioners have a mindset of "people with different opinions shouldn't come." I believe human touch and getting close to the hearts of customers are the most important things forming the foundation of a practitioner of acupuncture and moxibustion.
You are a mother with one child. Tell us about your day.
I have a one-year old, who I take to day care at 9:00 in the morning. I start work at 10:00. With treatment reservations, internal meetings, and meetings outside the company, it is evening before I know it. I go to the day care by 18:00. After returning home, I feed my child dinner, give them a bath, and play a little before putting them to bed. This is my typical day, which passes by in an instant. My child almost never catches a cold and is healthy, which might be due to pediatric acupuncture and moxibustion. Usually we can't spend a lot of time together, so when I have a day off I try to spend as much time as I can enjoying our time together.
Life at Toyoshinkyu
What prompted you to become a practitioner of acupuncture and moxibustion?

Working as an announcer was very hard work where I had to be in front of people, so I was always tense. Even though I was sleeping I still felt tired, with it feeling at the time that my mind was always working. My grandmother had terrible knees, but one day when I visited her she was walking normally. I asked her "why are your knees OK?" and she said, "I got acupuncture. My knees feel better, but my whole body feels lighter too. Acupuncture is supposed to be really beneficial so you should try it." That was the start. It was something I had never felt before… Once my body changed, my mood changed too. Once my mood changed, my attitude to work changed too. I was really able to experience the mind-body connection from the perspective of a patient. I thought at the time that if I still felt the same way in three years I would go to school to get licensed.
Please tell us about some memories from your time at Toyoshinkyu.
Academically, it was tough (laughs). I was always exhausted before tests. I studied while I ate during my company's lunch break. I always had an anatomy book with me. Anatomy and physiology were not good subjects for me… But, one of my classmates was working in a medical field, which really helped. When I was a student I was frantically focused on memorizing the material, but now that I am licensed in acupuncture and moxibustion I have reevaluated and really feel that anatomy and physiology are truly important. When I look at my textbooks now there are many things I understand. I still have the school textbooks. I still have all the handouts, too. At the time I didn't really understand, just listening to my teachers and thinking, "well, okay, if that's how it is", but now these materials are one of my treasures.
A message for people wanting to pursue licensure in acupuncture and moxibustion
What is the appeal of Toyoshinkyu?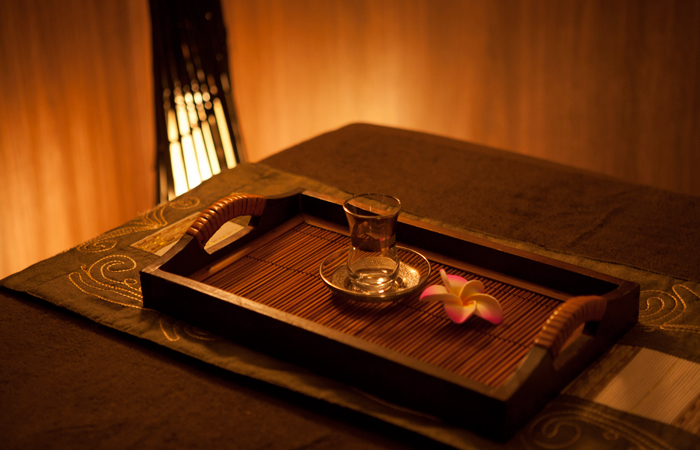 I think it is the fact that you can be taught the honchi and konchi (root treatment) techniques of meridian therapy, starting with the fundamentals. It is ingrained in me to look at the body as a whole to provide treatments, not just sticking a needle in someone's shoulder because their shoulder hurts. This approach of looking at the whole person is something I wouldn't change. I think it is important to keep a foundation of traditional acupuncture and moxibustion, while at the same time providing something that matches people today. There are many things I learned at Toyoshinkyu that I use everyday, like always modulating the pulse.
Please tell us about the appeal of working as a practitioner of acupuncture and moxibustion
It makes it possible for you to support people in achieving more rewarding lives. I think the act of inserting a needle will allow a certain degree of stiffness to be relaxed. However, the connections between the body and mind mean that when there are changes to the body, a person's psychological state will change as well. Once someone's mind changes their life will change. This is how we can support their process to happiness. It is not likely someone will become happy if you tell them "you must be happy," but through physical contact and the use of the tools of acupuncture and moxibustion you can contribute to someone's happiness. I don't want to sound conceited, but I believe being a practitioner of acupuncture and moxibustion is an amazing profession. In our modern world there are so many things that could change if our hearts felt content. I think it is a wonderful thing to be able to contribute to society in this way. People may think ours is a dull profession (laughs), but in truth it is a profession with an incredible amount of hidden potential.
Acupuncture Lounge CALISTA
Acupuncture Lounge CALISTA
Open 11:00 – 22:00 (last appointment 21:00)
* No scheduled holidays (excluding the New Year's holiday)
Ebisu CALISTA
(Flagship Location)
5 minute walk from Ebisu Station
TEL: 03-6450-4959
LOCATION: 4F, Yamabe Building, 1-22-8 Ebisu, Shibuya-ku, Tokyo
http://www.cali.jp/
CALISTA Ebisu Ekimae
2 minute walk from Ebisu Station
TEL: 03-6721-7415
LOCATION: 2F, Taiki Building, 4-4-11 Ebisu, Shibuya-ku, Tokyo
http://www.cali.jp/
C by CALISTA
6 minute walk from Omotesando Station
TEL: 03-6427-4366
LOCATION: 4F, Maison Seinan, 5-16-3 Minami Aoyama, Minato-ku, Tokyo
http://www.cbycalista.jp/
CALISTA locations are cosmetic acupuncture salons for women only. Interiors feature a truly luxurious atmosphere.